Custom Home Builder - New Homes, Extensions and Renovations
We design & build custom homes in Adelaide, South Australia.
Let's discuss your project
Free Consultation & Quote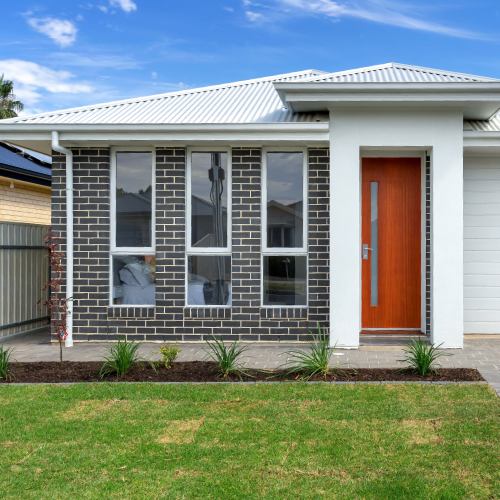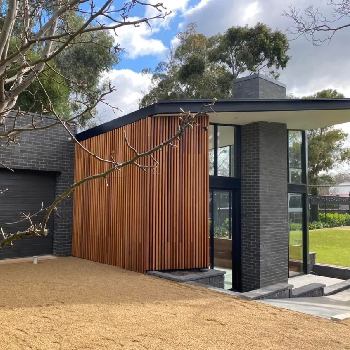 With over 25 years experience, we're a South Australian owned and operated custom new home builder. Our values are focused on our customers expectations and without compromise, everything we do revolves around our Clients' satisfaction.
Personalised Service
We're not a volume Builder.  Symphony Homes is an Adelaide based boutique residential builder, focusing on providing personalised service and outstanding, high quality custom new homes, extensions and renovations.  You'll always have our full attention and focus on your project!
Value for Money
Our new homes are designed and built with value for money at the front of mind.  Anyone can save money by selecting the cheapest materials but the upfront saving is more often than not spent when poor quality fails the test of time.
We Provide Superior Home Building Services
Benefits of Working With Us

I recently had a custom brick garage made by Symphony Homes. As the garage was front of the property and highly visible from the street, the design brief was to seamlessly match into the character of the existing 122yr old building. As the garage was built on the boundary, a strange shape and contained many period features this this was not going to be an easy build. I am very pleased with their work where the finished building looks fantastic and looks like it's always been a part of the old property. A key recommendation is on communication, I was always informed and consulted every step of the way to make sure that the building was exactly what I want.

Brad built our home in Seaton back in 2017. What I would say about Brad is his attention to detail is absolutely brilliant, which meant that our home was built to a very high standard of quality. He is also very organised and his communication with my wife and I was beyond our expectation. That communication made the whole process really easy and low stress, and we were never in the dark about anything. Honesty is a big thing for me and with Brad, I can say without hesitation that he is as honest as they come. Even when things weren't perfect, he told the truth and solved whatever issue there was! I wouldn't hesitate to recommend Brad and Symphony Homes top anyone looking to build a house.

Brad project managed one of our projects and is currently doing the same on another two house development. He has also assisted with pricing another job that is in the wings. Brad's honesty and transparency are qualities that are hard to find these days. Great communication and organisation are two of his strengths. He demonstrates absolute attention to detail and quality. Brad is easy to deal with and we would recommend him to anyone looking to undertake a building project of any kind.
Don't Know Where To Start?
Get A Free Consultation For Your Project
Flinders Park, SA 5025, AU
Email: brad@symphonyhomes.com.au